Varanasi (Skt. वरणासी), Kashi (Hindi काशी), Benares (Hindi बनारस) – these are all the names of one of the most ancient cities in the world. It's often called "Varanasi city of the dead". In fact, there are far fewer dead in this place than in any other city, because they are burned here. Hindus do not store their dead, unlike the Abramic cults. Many Hindu come here to leave the body. That is why you should definitely visit Varanasi, because this place will forever change your attitude to such concepts as life and death.
History
According to one legend, Varanasi was founded 5000 years ago by Lord Siva himself. It is believed that Varanasi is the same age as Jerusalem and the oldest city in India. Varanasi is mentioned in the very first and oldest of the Vedas – the Rig Veda, and according to another version it is the same age as Babylon. At different times, it was a trade and economic center, a center of learning, science and art. It was completely destroyed several times and survived the raids of Muslims. Varanasi was the residence of the kings, many scholars and prominent figures lived in it. This ancient city, on the west bank of the sacred river Ganges, is one of the most revered holy sites in many religions.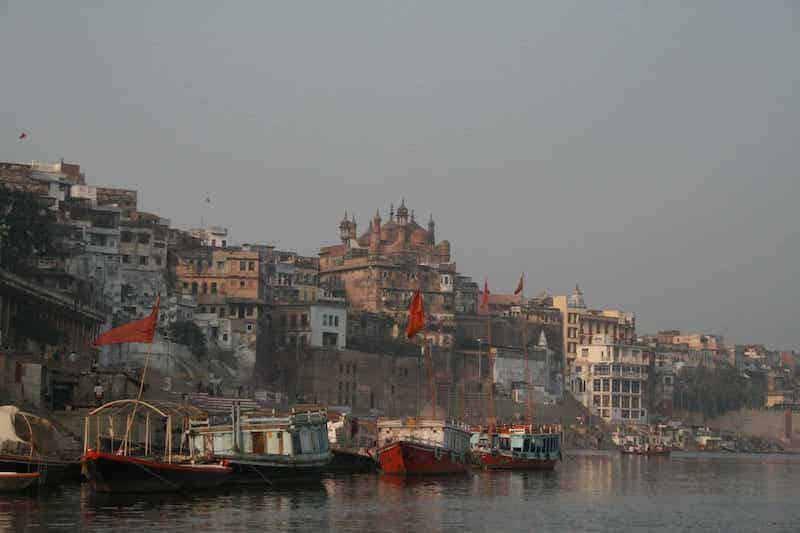 The heart of the city is the embankment, with its many temples – ghats, standing along the banks of the Ganges. There are 84 of them. In some of them there are operating crematoriums, in some there lived Maharajas, in some there are guest houses and you can live now. Ghats are usually full of life. On the stone steps people bathe, wash their clothes, meditate, someone is preparing to leave the material world, and someone is already cremated.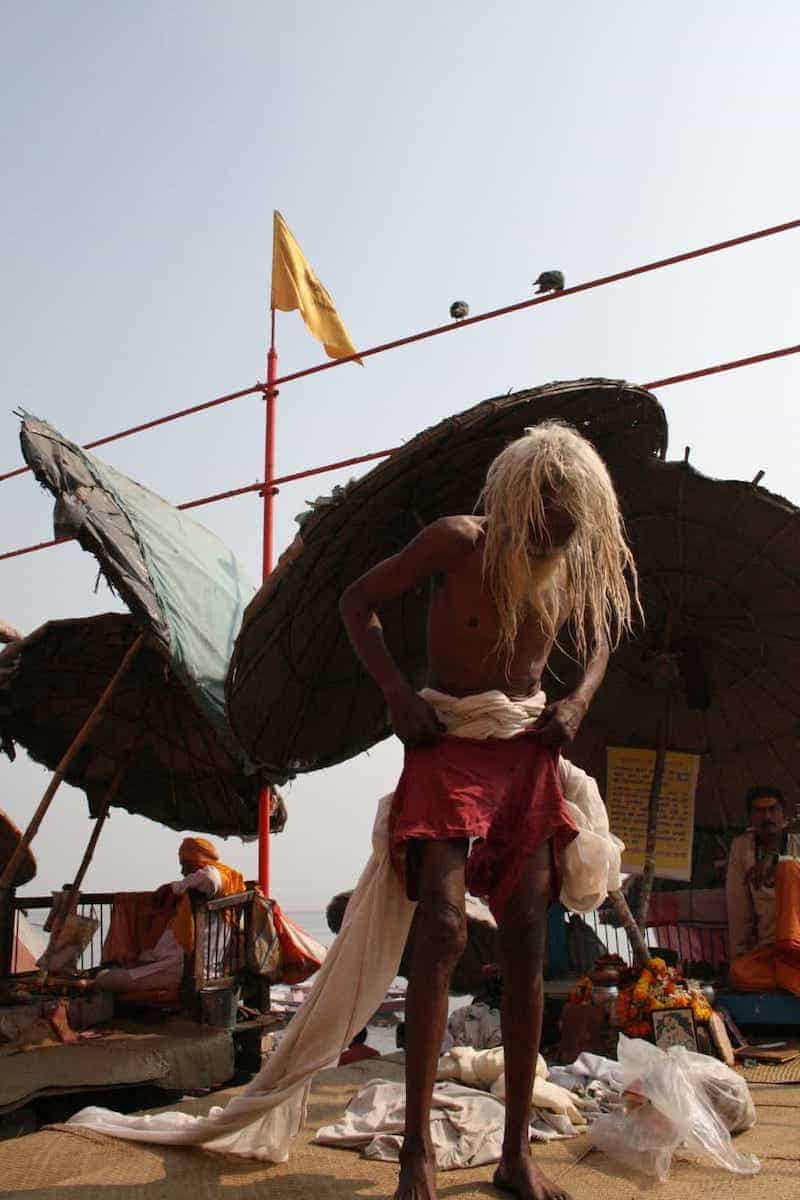 It is believed that death and cremation in Varanasi destroys the karma of hundreds of lives, and if it does not ascend to higher planets, then gives a better birth – that's for sure. Therefore, so many people come here, on the banks of the Ganges, to leave the body and get the next incarnation. In Kashi Purana, it is said that one who wants to come to Varanasi gets rid of the sins of a past life. One who goes to Varanasi gets rid of the sins and karma of several lives. Well, the one who came gets rid of all sins.
Kashi was not built on any project. Its streets spontaneously, naturally forming narrow, dark labyrinths, which can only be walked on. In these ancient labyrinths you can find anything you like: even resting cows or a flock of monkeys. Artisan shops, music schools, Sanskrit schools or yoga classes – all this can be found on the streets of the old city.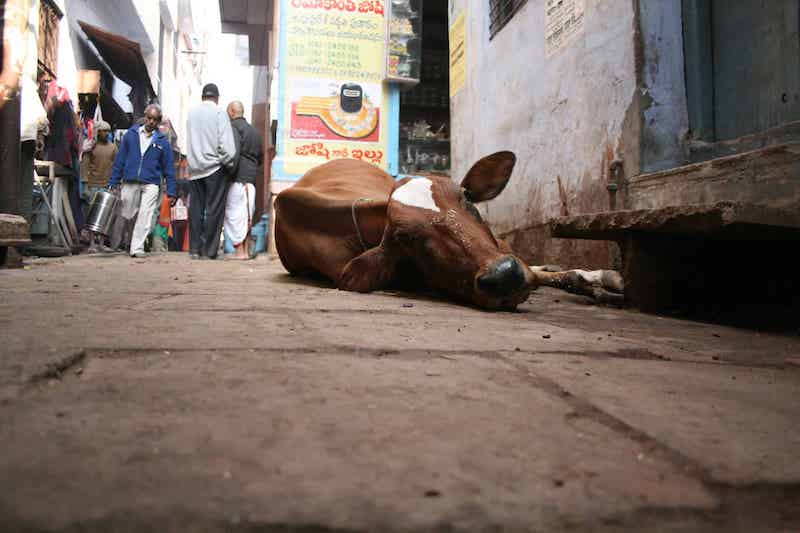 How to get to Varanasi
There are several night trains from Delhi to Varanasi every day. A reserved seat without an air conditioner will cost only 300 rupees and give a ton of unforgettable experiences. The night train is the choice of gentlemen. View train schedules and buy a ticket here. There are also regular and very cheap flights from major cities such as Delhi, Kolkata, Mumbai. An air ticket can be bought for several tens of dollars, for example here.
There are no direct flights or trains from Varanasi to Goa. Have to fly through Delhi or Mumbai. In addition, a visit to Varanasi can be combined with a trip to Agra. Agra is located on the same railway line near Delhi. You only need to buy a ticket for Varanasi – Agra and in the morning do not miss your stop.
Ghats
Ghats are the gem of Varanasi. In total, along the coast, there are 84 of them. Two of them are active crematoriums, some are active temples, and some are abandoned currently. It is best to explore the ghats from the middle of the river in the early morning. The rising sun will pour warm light on the west coast and it will be possible to take great pictures. Naturally, for this you will need to rent the boat. Tours on which you will be offered very often. The competition is big and you can safely bargain. Usually, an hour tour costs about 200 rupees.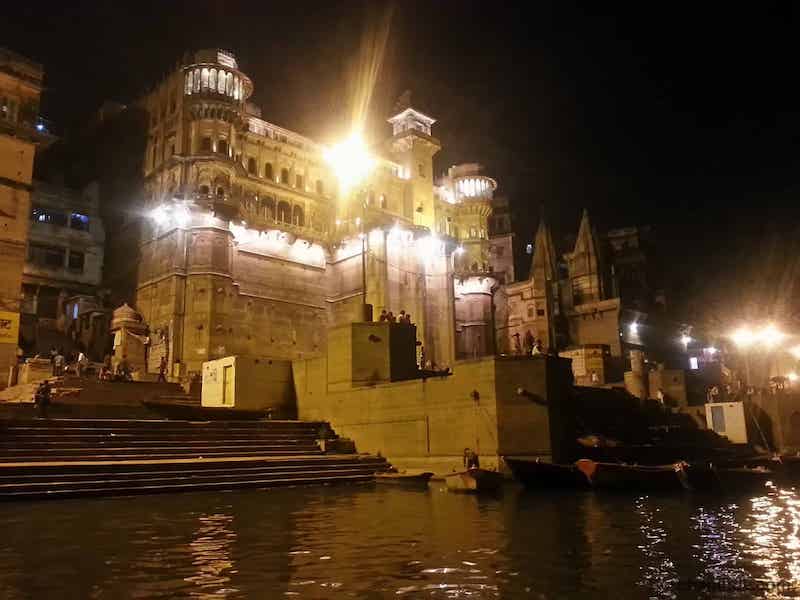 Manikarnika Ghat
Manikarnika is a functioning crematorium, where fire has been maintained for several thousand years. Manikarnika is mentioned in Narada Purana. It is believed that this is where the place of creation and destruction of the world is located. It is here that the universe will be cremated at the end of the cycle of times.
Bodies are brought here in a continuous stream 24 hours a day to conduct the ceremony and put them on fire. Thus, the current incarnation will be fully completed and the soul can go further in accordance with its karma. The view of the night funeral pyres, casting glare on neighboring buildings, makes you rethink the values and think about the meaning of existence.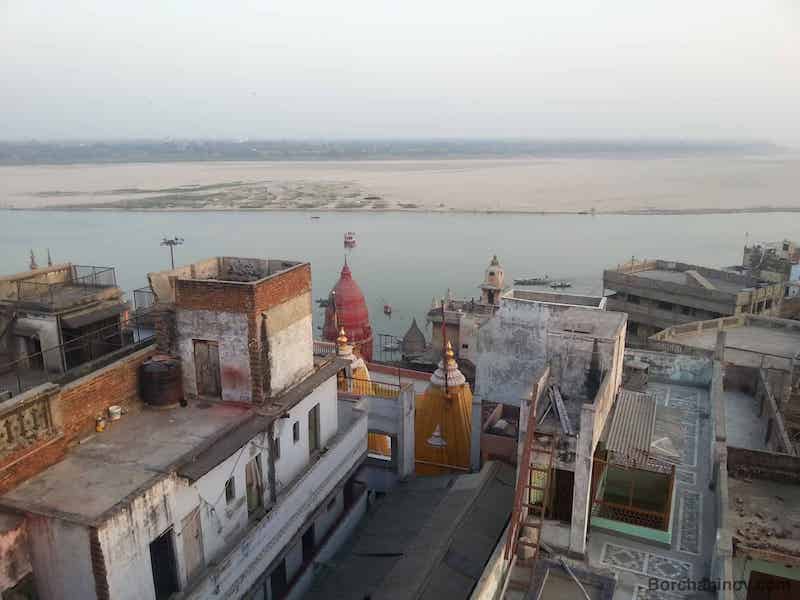 Like thousands of years ago, bodies are burned with firewood that is piled around Ghat. Firewood for bonfires is brought on rafts across the water and they are expensive. The ashes are subsequently dumped in the Ganges. The Ganges waters coming to Varanasi are already very dirty, and after all that is thrown into it, the pollution level is extreme. Despite this fact, locals take ablutions, brush their teeth and even drink water from the Ganges. Local guys assured me that the water is so clear that sometimes dolphins swim in it.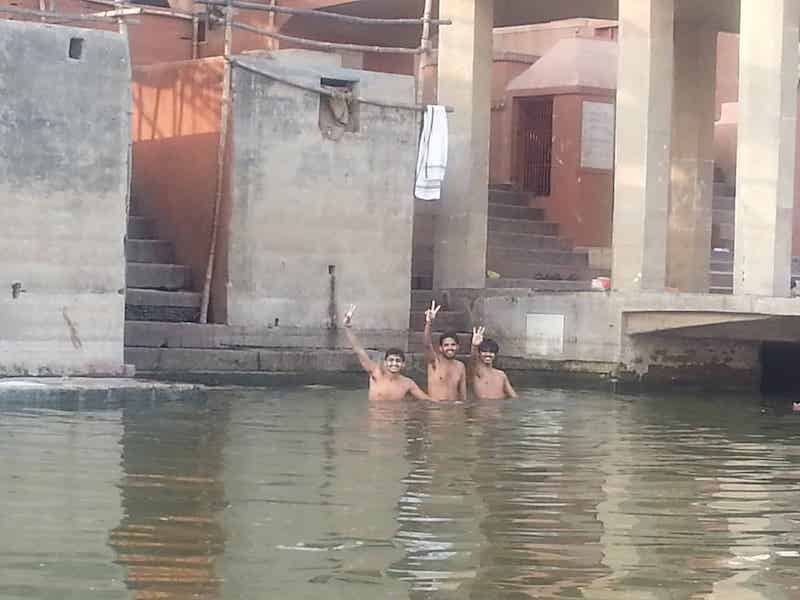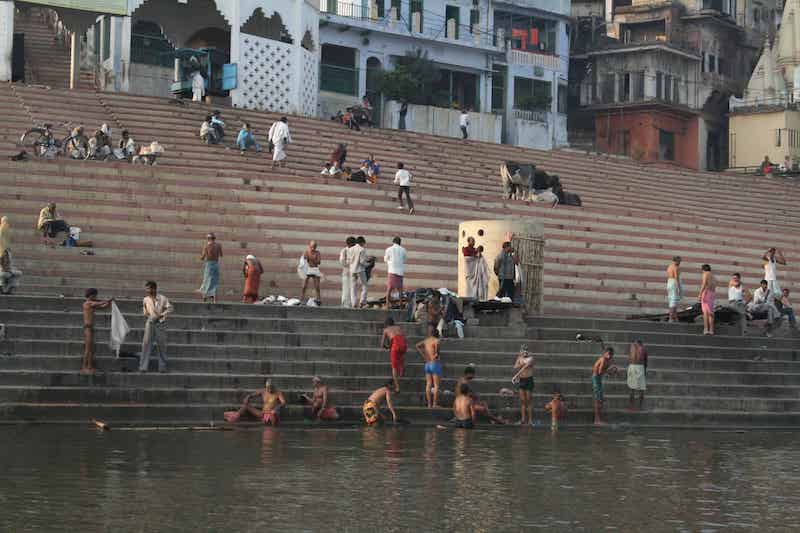 Sadhu
For many thousands of years, Kashi has been a powerful center of pilgrimage, attracting followers of different spiritual movements. You can meet a huge number of sadhus during big holidays, such as Maha Shivaratri. At that moment, thousands of hermits come to the city from afar. On any ordinary day, there will always be different sadhus near the ghats, with whom you can easily communicate.
There are several criteria for distinguishing a real sadhu: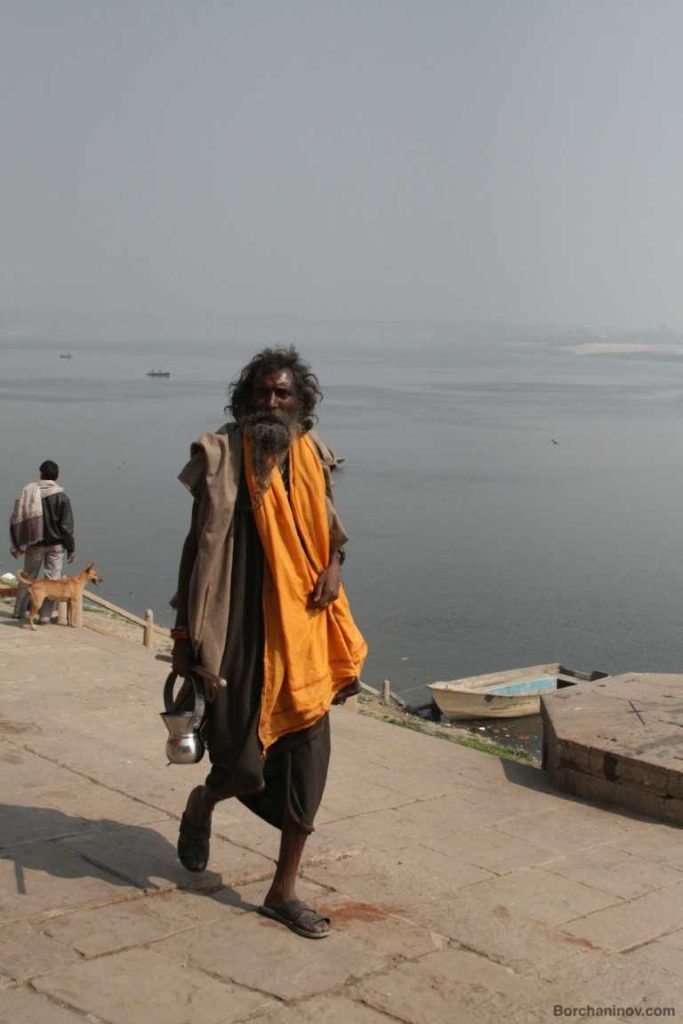 he never dresses up like a clown
he never asks you for money
Sadhu is not photographed for money
sadhu does not bother tourists
Many sadhus – followers of Shiva smoke hashish – this is part of a religious ritual. Legend has it that Shiva drank an ocean of poison, and his followers repeat this feat, taking various intoxications.
I strongly do not recommend smoking anything with a sadhu or taking any substances that they may offer. In a joint or food there can be something that you not expect.
There were cases when a sadhu was treated to tourists with seeds of Datura and people went on trip for three days, followed by partial amnesia. All these three days, a person may not be fully aware of what is happening and in the end find himself in an unknown place under completely random circumstances. In some cults, the use of datura is also part of the practice.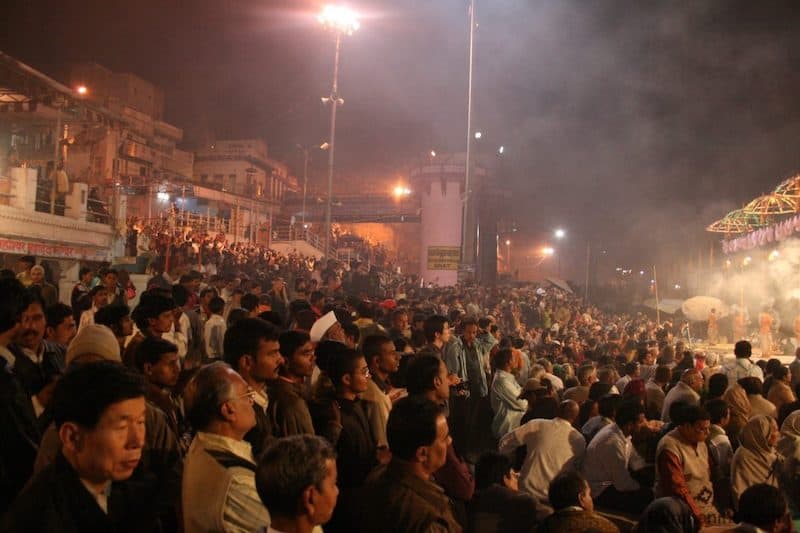 Bhang lassi
One of the secret attractions of Varanasi is the sacred drink Bhang Lassi. Bhang is a form of hashish, a substance that is used in religious ceremonies and not only among Hindus, but also among Sikhs and even Muslims. Lassi is a popular Indian sour-milk product (by the way, a cool thing). Bahang lassi is a drink that causes intoxication, and sometimes very strong. I just must warn you about this. Trip will be long and very strong. Make sure you need this experience.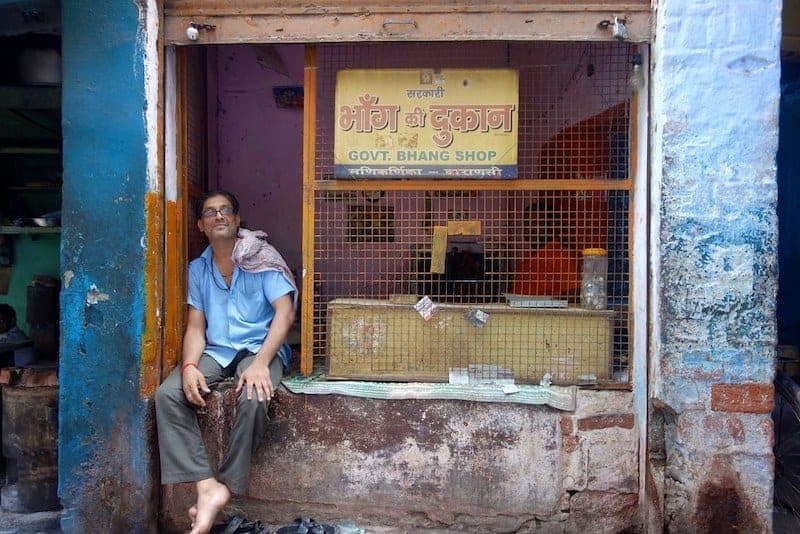 Bhang lassi is sold freely in the streets, it is prepared by the same guys who make tea. There are several coffee shops in Varanasi serving the best Bhang lassi in the city. And besides, there are special shops selling bhang. Some of them are proudly called the Government Shop.
Accommodation in Varanasi
There are a lot of cheap hotels in Kashi, with an average price of $ 20 per night. Personally, I like living closer to the ghats, the most interesting of which are Manikarnika and Dasashvamedh. On this map, they are located in the upper right. Take a closer look at the embankment of the sacred river Ganges. This is where all the fun in the city takes place.
It is best to rent accommodation in Varanasi through Booking.com. I usually use this service.
What to do and what to see in Varanasi
A lot of people come to the city of Varanasi to learn how to play sitar or mridanga, learn Sanskrit, live in the ashram or practice yoga with a sadhu, right on the banks of the Ganges. The city has many old reputable schools, and the cost of living and tuition is very low. Varanasi is the city of Shiva, and Shiva is the patron saint of all yogis and ascetics. Shiva himself is fluent in 300,000 asanas. That is why many come here to study yoga. In Varanasi, hundreds, if not thousands of temples and shrines, which are simply impossible to list in one article. The most important and revered temple is Viswanath or the Golden Temple. And by the way, we have a separate article about the sights of Varanasi.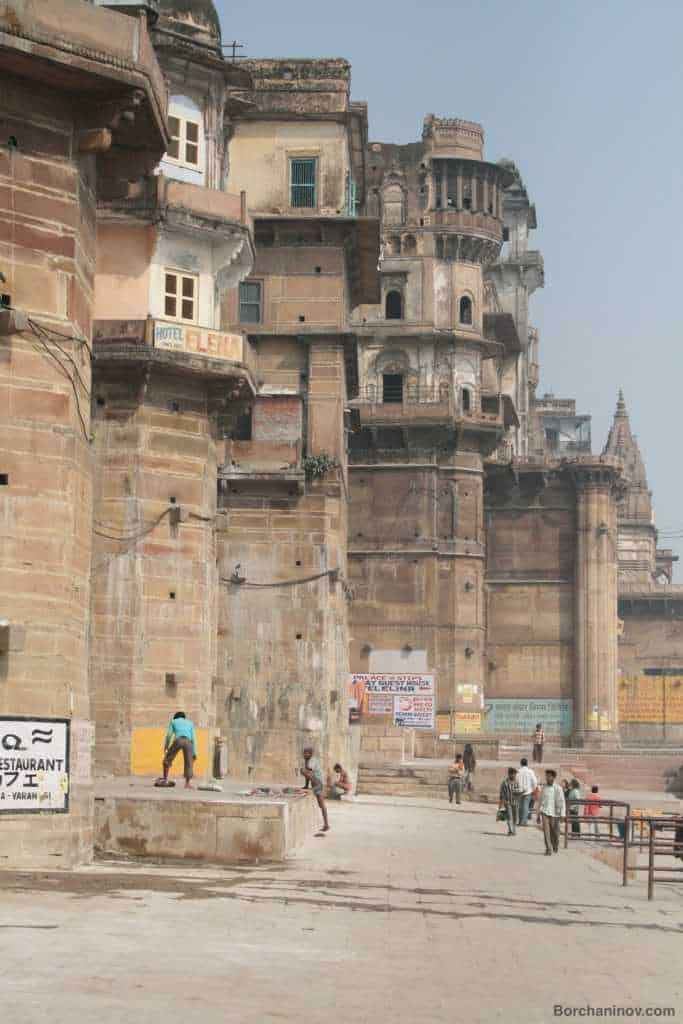 Lifehacks of Varanasi
Book your hotel closer to the Ghats.
Get up early before sunrise and go on a boat excursion. At sunrise, you will see much more than in the evening.
Do not leave your things unattended, and also keep the windows and doors in the room always locked. Do not leave things on the terrace or open space. Flocks of wild monkeys are operating in the city, which can easily drag away even a heavy backpack.
Only bottled water is worth consuming (applies to all of Asia)
As soon as you get out of a taxi or rickshaw, you will be surrounded by many beggars and "helpers". Ignore everyone, don't listen to anyone.
Show respect for faith and traditions. Do not take pictures of funeral pyres in Manikarnik. Even if the local punks take you to a "safe" place where you can take pictures, it's best not to do this.
Do not let yourself be involved in dubious adventures with strangers.
There are two railway stations in Varanasi. Keep this in mind when traveling by train.
Taxis will not be able to get you to the embankment of the river. You will be dropped off on the road and you need to walk further, since the streets are very narrow.
Do not flirt with street food.
Eating best in places where there will be many Europeans. I most trust Shiva Cafe / German Bakery.